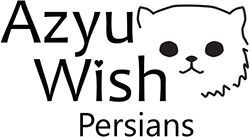 Azyu Wish "Purr"sians Cattery
Shaded Silver & Shaded Golden Persians
Snohomish, Washington
Telephone: 360.563.2849
Email: azyuwish@live.com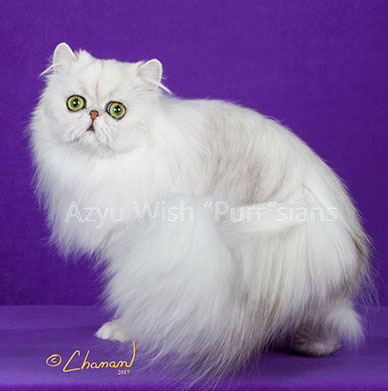 Grand Champion Castlegate's Khoja of AzyuWishPurr
Shaded Silver Male
Breeder: Barbara Bosco
Owner & Exhibitor: Deena Stevens
Azyu Wish "Purr"sians is a small, CFA registered, home-based cattery dedicated to producing healthy, happy and sweet Persian kittens for purchase.
The majority of our kittens have the coveted shaded silver longhair coats but, at times, we may also have other color variations available.
Our kittens live in our home and are well-socialized during their time with us. Your kitten will go home to you playful and well-adjusted, after age an appropriate veterinary exam and vaccinations. Every kitten we sell also has a health guarantee.
AzyuWishPurr's Eshveh
Shaded Silver Female
DOB: July 5, 2019
Sire: GC Castlegate's Khoja of AzyuWishPurr
Dam: Castlegate's Biya of AzyuWishPurr
Breeder/Owner: Deena Stevens
Copyright © Azyu Wish "Purr"sians Cattery - Snohomish, WA